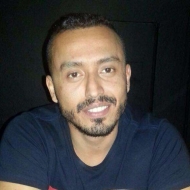 Carlos Andres has graduated from Computer Engineering in the University cooperativa de colombia. He also have a certified in Cloud Architecture from ICESI university and Development Enterprise applications with java technologies from San buenaventura University. During his career he has been involved with a large number of projects ranging from insurance to virtualization products like a programmer, software designer and architect. he works as a technical lead in the software sector where he is mainly involved with projects based on Java, SOA, microservices, cloud and front end technologies.
This user account status is Approved
This user has not added any information to their profile yet.