How to Start a Blog with WordPress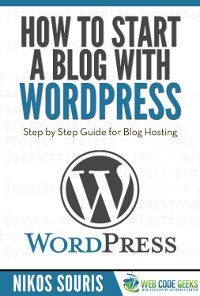 About the author

Solutions development consultant with experience in large scale IT projects, especially in the telecommunications and financial services sectors.

Nikos has worked in Microsoft for more than 6 years as an experienced services professional with broad technology knowledge of Microsoft application platform and business productivity services and products. He is a certified specialist in SharePoint Server Technologies.

Blogging has surged in popularity in recent years. Companies and individuals are using blogging in order to express their voices and connect with their audience. Most of this is performed on the popular WordPress platform.

WordPress is a free and open-source content management system (CMS) based on PHP and MySQL. Features include a plugin architecture and a template system. WordPress was used by more than 23.3% of the top 10 million websites as of January 2015. WordPress is the most popular blogging system in use on the Web, at more than 60 million websites.

Web Code Geeks recommend using WordPress as your publishing platform. We have been using it with great success for several years now. This short guide will help you start your own blog with WordPress. It will get you up to speed to quickly launch your personal or company blog!

How to Start a Blog with WordPress includes:

Why be a blogger?
Why WordPress?
Types of WordPress Hosting
BlueHost Case Study

WCG eBooks are professionally designed, downloadable collections of popular WCG content – articles, interviews, presentations, and research – covering the latest software development technologies, trends, and topics.