Meta WCG
Web Code Geeks and JetBrains are giving away FREE WebStorm IDE Licenses (worth over $490)!
Looking for a powerful, yet lightweight, IDE ?
Then we have something especially for you!
We are running a contest giving away a FREE license for the kick-ass WebStorm IDE.
WebStorm is a lightweight yet powerful IDE, perfectly equipped for complex client-side development and server-side development with Node.js!
WebStorm's smart code editor provides first-class support for JavaScript, Node.js, HTML and CSS, as well as their modern successors. Take advantage of code completion, error detection, refactoring and more!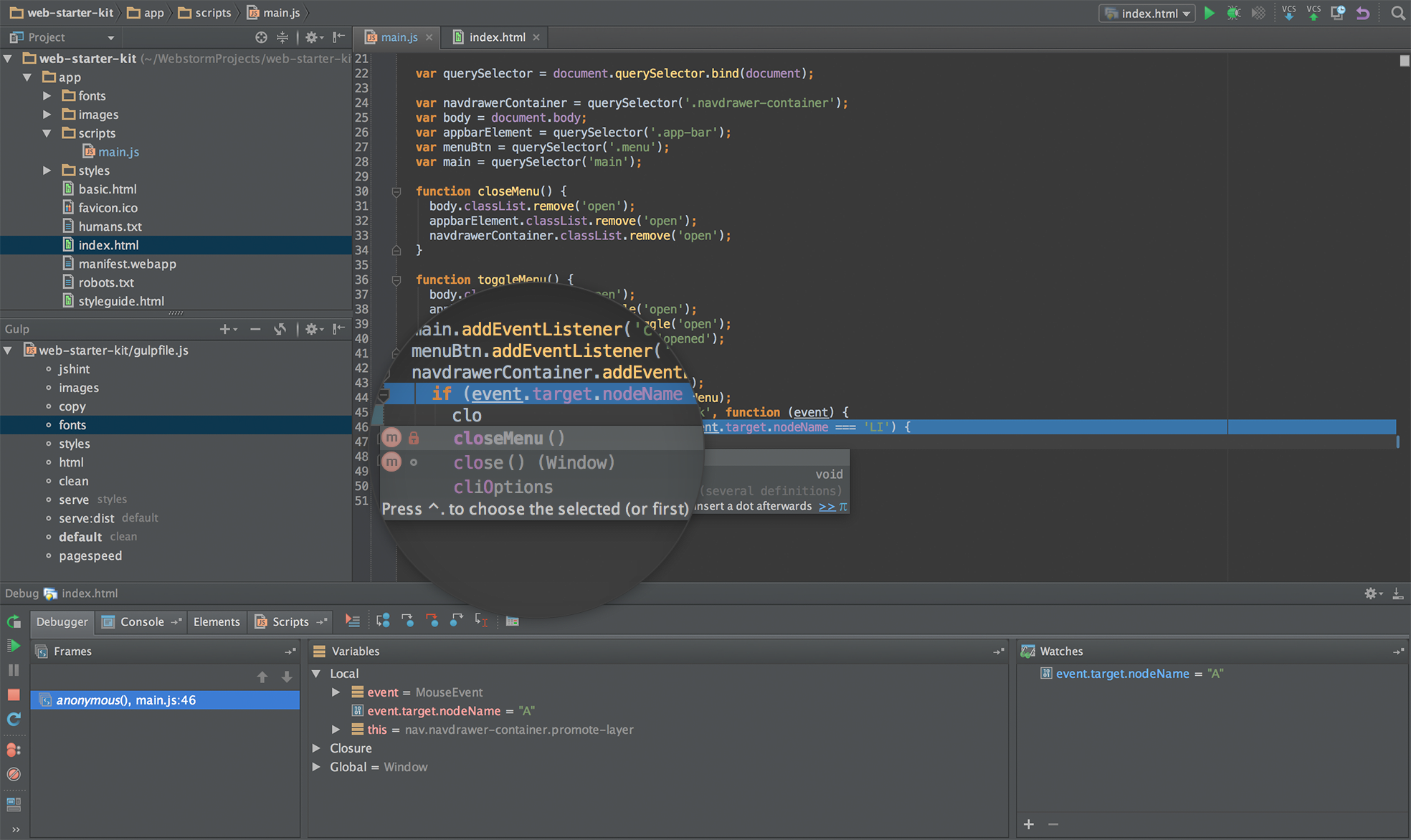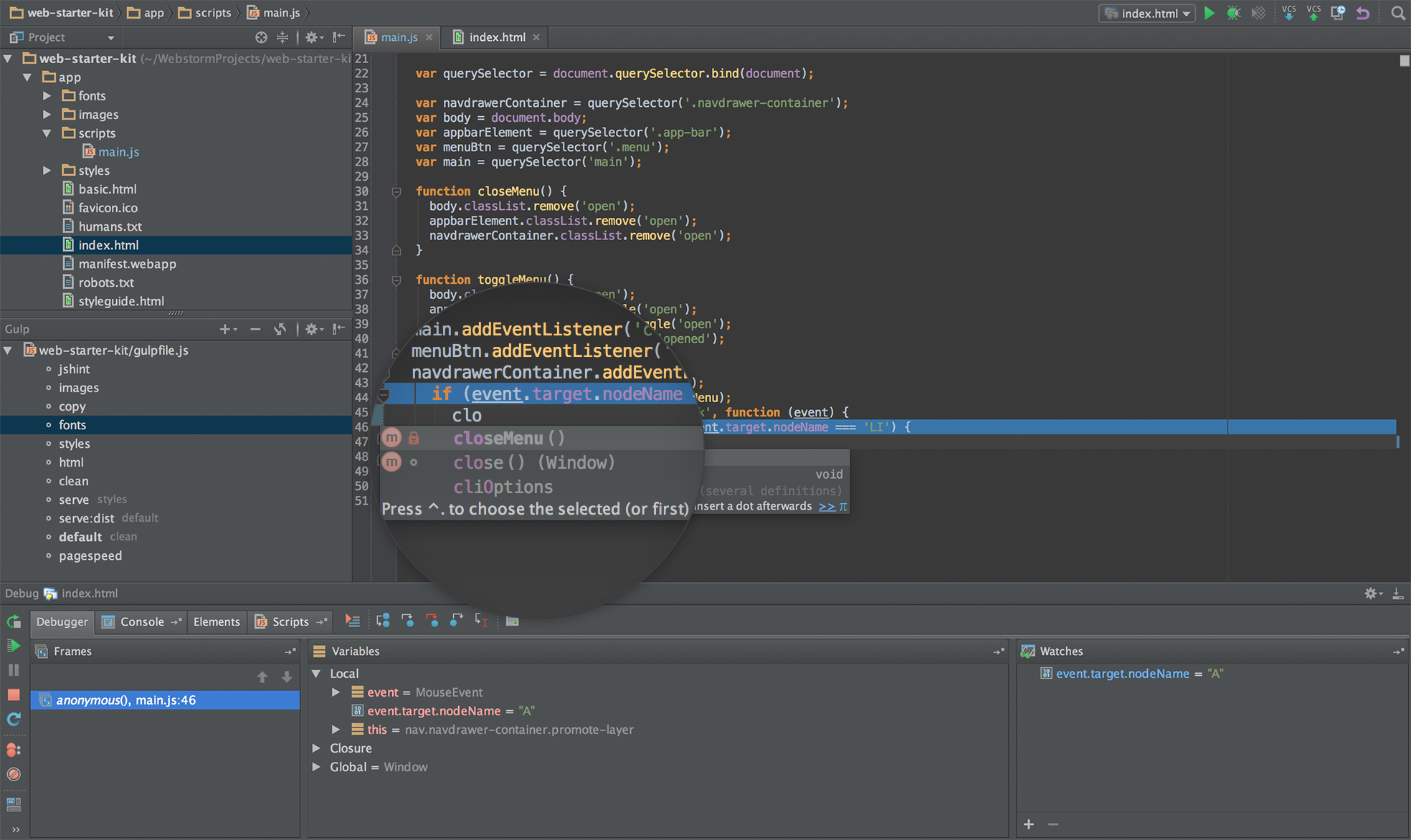 The IDE understands your project and helps you produce high-quality code more efficiently, thanks to intelligent code completion, on-the-fly error detection, powerful navigation, and automated yet safe refactorings.
Enter the contest now to win your very own WebStorm IDE license!
In addition, we will send you free tips and the latest news from the Web community to master your technical knowledge (you can unsubscribe at any time).
In order to increase your chances of winning, don't forget to refer as much of your friends as possible!
You will get 3 more entries for every friend you refer, that is 3 times more chances!
Make sure to use your lucky URL to spread the word! You can share it on your social media channels, or even mention it on a blog post if you are a blogger!
Good luck and may the force be with you!
UPDATE: The giveaway has ended! Here is the list of the lucky winners! (emails hidden for privacy)

di…bc@gmail.com
th…dr@gmail.com
ni…ni@gmail.com
m_…er@alice.de
ki…ll@outlook.com

We like to thank you all for participating to this giveaway. Till next time,
Keep up the good work!