Struggling with your heavy-weight editor?
Then we have something especially for you!
We are running a contest giving away a FREE license for the kick-ass Sublime Text Editor.
Sublime Text is a sophisticated text editor for code, markup and prose.
You'll love the slick user interface, extraordinary features and amazing performance!
Sublime Text is available for OS X, Windows and Linux. It uses a custom UI toolkit, optimized for speed and beauty, while taking advantage of native functionality on each platform.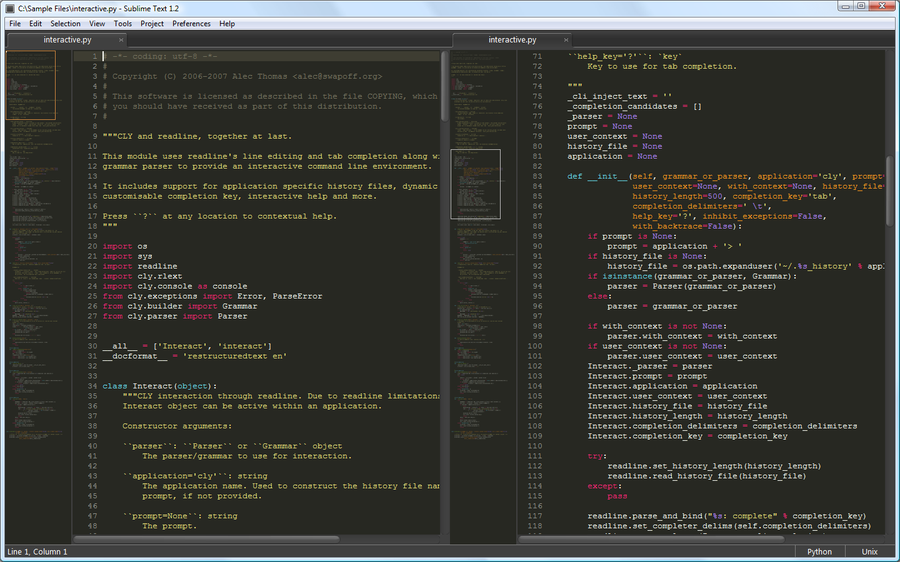 UPDATE: The giveaway has ended! Here is the list of the lucky winners! (emails hidden for privacy)

kb…[email protected]

We like to thank you all for participating to this giveaway. Till next time,
Keep up the good work!
Do you want to know how to develop your skillset to become a
Web Rockstar?
Subscribe to our newsletter to start Rocking
right now!
To get you started we give you our best selling eBooks for
FREE!
1.
Building web apps with Node.js
2.
HTML5 Programming Cookbook
3.
CSS Programming Cookbook
4.
AngularJS Programming Cookbook
5.
jQuery Programming Cookbook
6.
Bootstrap Programming Cookbook
and many more ....
Email address: