DevOps
AppDynamics Partners with Apica So DevOps Teams Can Ensure Flawless Application Performance
Discover faster, more efficient performance monitoring with an enterprise APM product learning from your apps. Take the AppDynamics APM Guided Tour!
IDG research* suggests nearly a third of employees who resolve disruptions reside in application development teams. These developers are regularly challenged to deliver business critical applications that provide the best possible user experience with high reliability. While there are a wide variety of tools available to assist application developers and operations team, attempting to use them together often leads to a disjointed workflow and uncorrelated data, creating inefficiencies and reducing effectiveness in identifying and diagnosing issues prior to release.
To help address this challenge, we are excited to announce our partnership with Apica to provide an integrated load testing and application performance monitoring solution. Apica is a leader in performance testing for web, streaming, mobile and APIs, and Apica LoadTest enables developers to proactively identify and resolve performance issues in the development lifecycle and also refine platform sizing estimations. The integration with AppDynamics allows developers and performance engineering teams to generate test scripts and production level loads using Apica, and seamlessly visualize and trace issues in their applications arising from load testing down to the code level utilizing AppDynamics.
"Apica customers are developing and operating applications essential to their businesses and require a robust set of solutions and tools to enable their development teams to accomplish this effectively and efficiently," said Carmen Carey, CEO at Apica. "Our partnership with AppDynamics provides customers with a seamless means of testing and resolving application issues before they are deployed in production, resulting in a better user experience and more time available for innovation."
The Apica LoadTest integration with AppDynamics correlates the generated load with relevant business transactions captured in AppDynamics. As a test executes business transactions, AppDynamics follows them down to method level visibility. AppDynamics provides a complete list of all business transactions and metrics from the end user experience, code, and associated infrastructure including Docker and public / private cloud providers. Additionally, AppDynamics metrics for business transactions, infrastructure and end user experience are available in the Apica Portal and can be used as custom graphs to highlight performance of a specific transaction or test.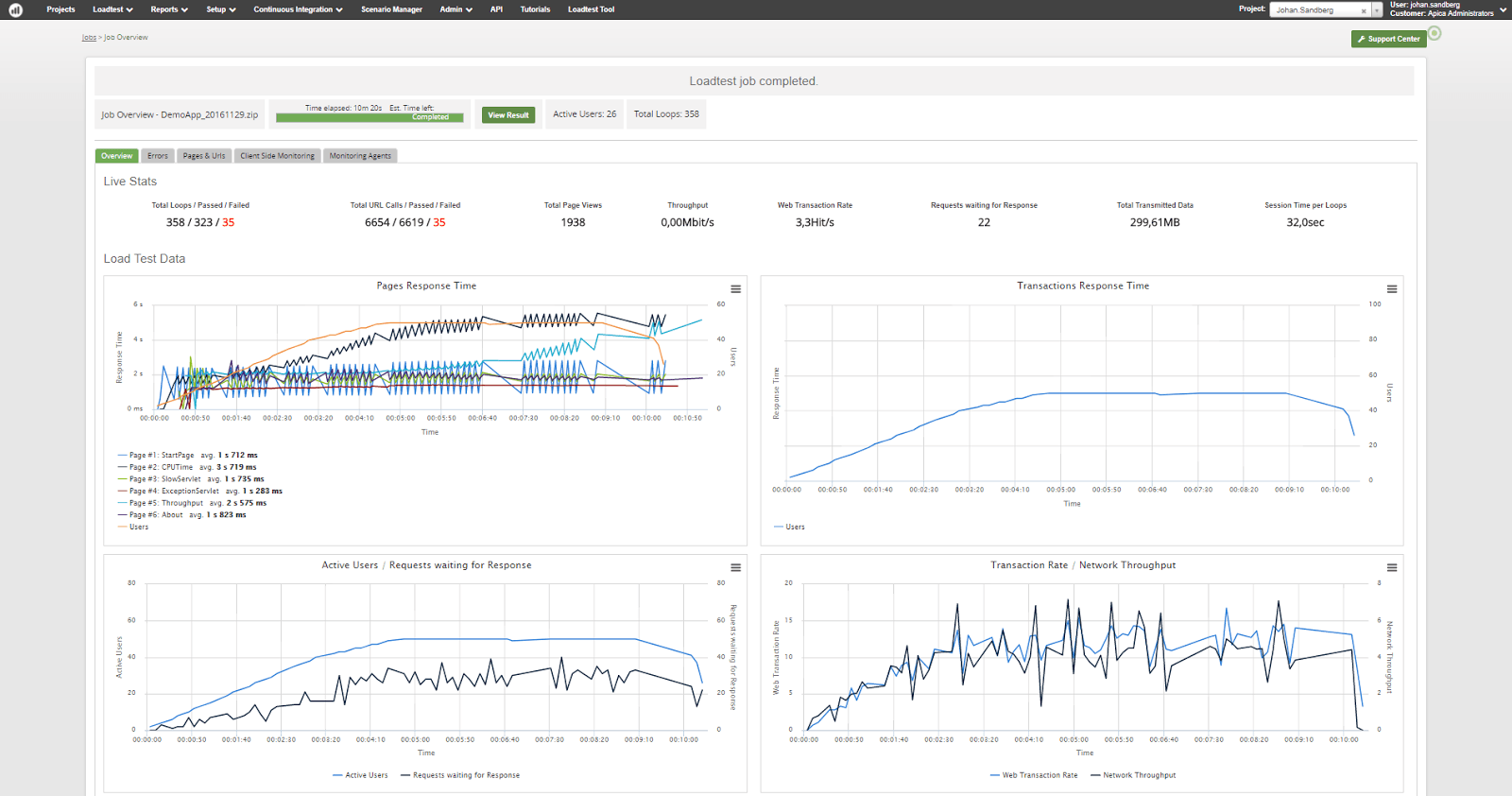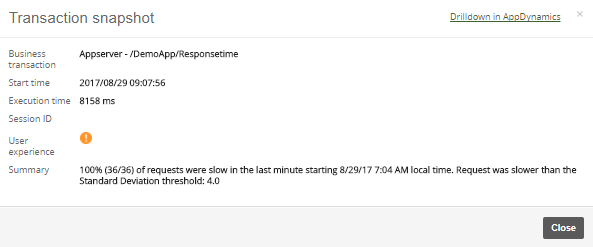 Linking between AppDynamics and Apica enables data sharing and seamless navigation between solutions.
Our partnership with Apica builds on our previous collaboration and integration between AppDynamics and Apica Synthetic, and serves as another example of how AppDynamics is expanding its ecosystem to address the needs of application developers.
Start your free trial of AppDynamics now and be sure to visit Apica to learn more about Apica LoadTest.
*Source: IDG Market Pulse Research: Digital Transformation on behalf of AppDynamics, September 2016
Discover faster, more efficient performance monitoring with an enterprise APM product learning from your apps. Take the AppDynamics APM Guided Tour!