DevOps
The Consumerization of IT and What It Means for Modern DevOps
Drive DevOps success with better, more informed decisions based on real-time facts, not opinions.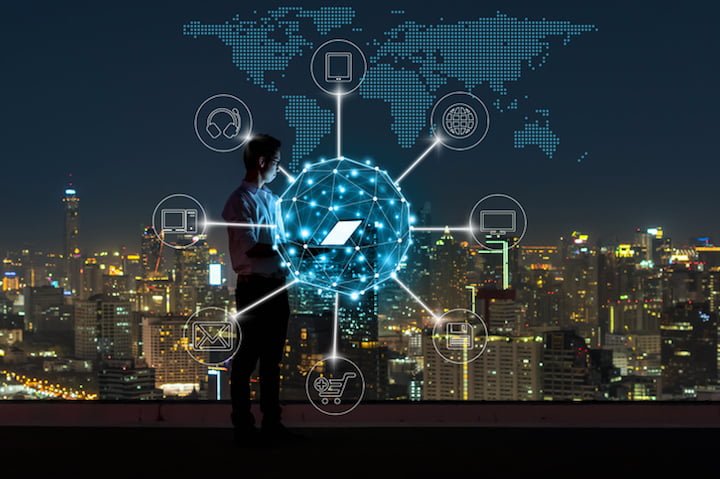 Summary
Business leaders have lost faith in IT, which must reinvent itself as a leader driving innovation. By implementing a valuable, new technological shift with the right tools in place, IT can become a key business partner with groundbreaking ideas that drive success.
As professionals in the IT space, we're constantly introduced to new terms, concepts, technologies and practices. In many cases, we view these terms as IT-specific to help us be more proficient and cutting-edge. Or at least that's what we strive to achieve. With many companies trying to disrupt the verticals they target, it's important for us to understand how these new facets of technology impact the bottom line.
Business is under pressure to deliver more groundbreaking ideas than ever. Understanding the impact of new technology will empower you to engage business leaders to be supportive in both principal values and budgetary needs. When you look at companies that successfully disrupted a specific space, you'll see one key element in the mix: the end-user experience. This used to mean how nice your app looks. Today, the user experience is more about speed and ease-of-access, while also maintaining a level of confidence that the app will do what it's supposed to. If you fail to deliver this, your end user will simply move on. As a matter of fact, Bloomberg reports that approximately $6 trillion dollars are moving from digital laggards to businesses that provide the best user experience through digital transformation.
The first point we all must realize is that in the past 10 years, the consumerization of IT has taken the industry by storm. What this really means is that consumers of your IT services are not much different from consumers of your public-facing applications. We know that public-facing applications are the front door to your business—this is where customers are won and lost by the adoption of technology. As an IT professional, your internal business leaders are your customers, and it's up to you to deliver and drive technology solutions that help drive the business metrics so near and dear to your "customers" hearts. So, making sure you articulate the changes to your principles reflects how IT will impact your business.
Secondly, a DevOps shift for internal process and procedure is no easy feat, especially when you're dealing with years of hardened policies and practices. But it's crucial for building a modern DevOps function. This means you'll need to coordinate a holistic effort that includes development and operations teams, as well as the line of business. Otherwise, the moves you need to make will become exponentially more difficult as business demands become more severe, particularly with the rising number of disruptors in your market.
Lastly, the proof is in the pudding. When you begin your journey to the DevOps shift, it's critically important to keep all the key players engaged, thereby enabling them to see the value you're bringing to the table. This is particularly important when you're demonstrating how new technology implementations are impacting the business in a positive—or negative—way. In this scenario, what you'll show is either, "Yes, our technology is on the right path," or "No, the implementation is giving us a negative response from our customers, so we need to quickly course-correct to minimize the damage and regain a positive direction."
When all is said and done, we must understand the user experience is the new currency in the hyper-connected world we live in. But what is even more critical is that frequent change is required to stay ahead of the competition. This is where your business leaders come in. It's in nobody's best interest to stay stagnant, regardless of your industry. Disruption has hit retail, transportation, finance, healthcare and the list goes on. Making frequent changes to beat the disruptors requires you to build out a DevOps practice to ensure you have the ability and tools to respond to high business demands. Here's how this impacts the business and helps push your DevOps plan forward:
Business leaders are under tremendous pressure to drive continuous growth. A flat-line approach is a leading indicator that your company is falling behind competitors. Highlighting that you want to build out a practice that enables you to quickly develop, monitor, analyze and respond is exactly what your business wants to hear. But be prepared to knuckle down, as this is a never-ending loop to ensure you're on the right path. When your leaders understand they're now part of the process, they'll become more tightly aligned with your strategy.
Defining the critical metrics with your business leaders will allow you to understand how your technology provides the greatest impact. This can include any array of vital measurements that enable you to correlate your application performance to key business metrics. And not necessarily just monetary metrics either—they can be tied to conversions, promotion success, how frequently users are using (or not using) your application, and overall customer satisfaction.  Having these metrics in place will ensure your business leaders' involvement moving forward, and gain their confidence that your strategy is on target.
Embrace analytics to gain the ability to understand business transactions and the user journey.  The key part here is that you're building out a DevOps strategy to be lean and nimble, but the end goal must be to understand how your end users are reacting to your applications. Leveraging an analytical platform like AppDynamics Business iQ is key to showing how your application ties directly to metrics defined by your business leaders. These leaders will gain immediate value from key data they're not accustomed to seeing. This effort will also help you set priorities on which items you should develop first.
As with Agile development and DevOps, this is an iterative process and a continuous cycle. Automating the process to remove the human element is key: Leveraging AI to help predict anomalies and stay ahead of the consumer will build the highest degree of confidence in your new DevOps implementation. However, this can't be done in a silo. Once everyone is involved and engaged, showcasing your strategy to other parts of the business will be as celebratory a ticker-tape parade by a championship-winning team. Take your success and show how you're an innovative technology leader—not one who sits in the server room, but rather one who's engaged with the business. One who proudly bears the title, "Disruptor."
Smart monitoring and automation help business leaders see issues that concern them most, and should be your first priority when rolling out organizational changes. In addition to pinpointing issues within applications, these tools help predict future issues by identifying trends as they arise. Consumerization of IT has taken our world by storm. Business leaders have lost faith in IT, which needs to reinvent itself as a leader driving business, rather than a team of technicians responding to the crisis of the day. By implementing a valuable, new technological shift—one with all the right tools in place, a keen understanding of the business, and impactful solutions—you'll be seen as a key partner and leader with innovations that disrupt the competition and make your business a success.
Learn more about how AppDynamics can help you succeed with your business transformation.
Drive DevOps success with better, more informed decisions based on real-time facts, not opinions.